Welcome to Aston's journal!
We invite you to share in our joy of raising our fur-baby!

if you'd like to be added to aston's friends list, please comment on this post.


a parody on Justin Timberlake's song: "Damn Girl".
He apparently loves Britney's bald new look.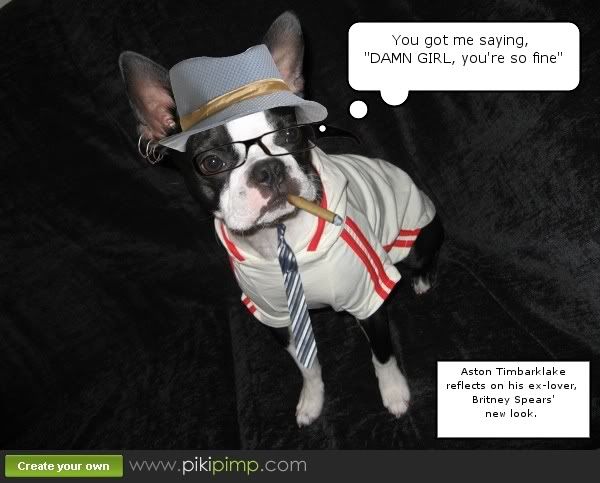 **Disclaimer** All photos/videos of Aston are copyrighted.
Please do not save, copy, or publish without my permission. Thank you!

Aston's videos:
a year in the life of aston, happy birthday day, army birthday, aston iv,
let's go swimming, gone fishin', ode to ye grapenuts